Finally... A safe, fast and painless non surgical alternative for women looking to lift and tighten their skin and take years off their appearance.
Secret Revealed To Looking Up to
10 Years Younger!
Introducing 4D HIFU - The Non Surgical Facelift Treatment Now Available In Brisbane
A safe, fast, painless, non-invasive and cost effective natural alternative for women looking to lift, tighten and restore volume to their skin taking years off their appearance in just one treatment.
Increase Firmness 71% in Just 30 Days

Reduce Your Wrinkles Up to 67%
Claim your
50% off voucher for a 4D HIFU treatment
Book in for your consultation with one of our trained technicians who will create a customised treatment plan for you.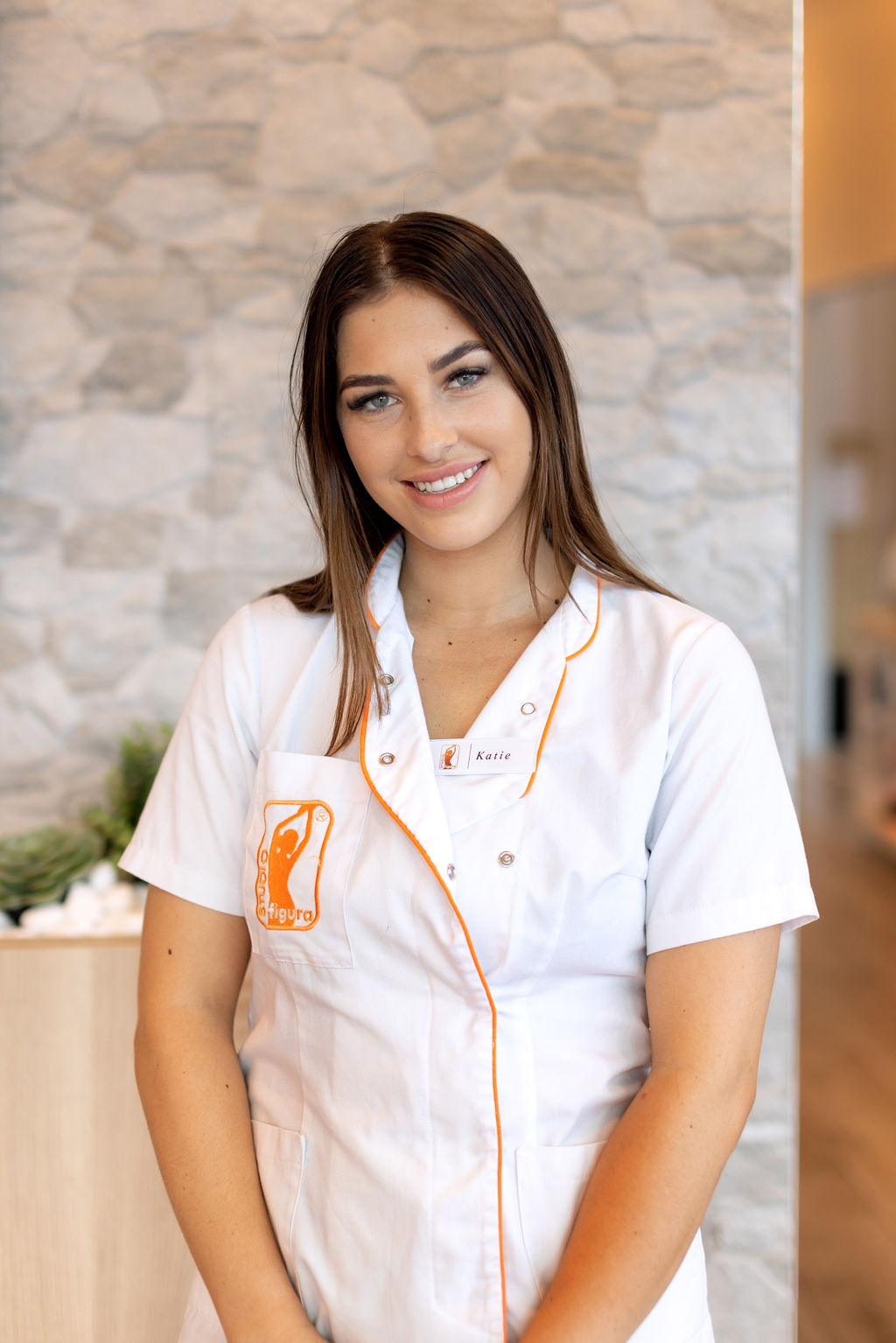 Hi, I'm Katie from Studio Figura Wellness & Body Shaping centre in Brisbane.
If you're anything like me you'll probably agree that once you get past the ages of 30, 35, 40 and even 50 years, the process of ageing is not kind on our skin and our bodies. These signs of old age can make us feel insecure and uncomfortable, especially after having children but that is what we are here for to help you become your confident self once again.  
Notice skin firmness
significantly lower than your young years.
Fine lines, wrinkles, undefined jawlines, loose skin and even double chins can become bothering – those really are confidence killers that most women wish to hide in order to look younger and confident again.
Using makeup might help to hide those signs of ageing, but the truth is you can't completely hide them. 
Like most women, back in my late teens and early 20's I could get away with not being anywhere near as careful with what I ate, how much I exercised or what my skin care routine looked like. Naturally everything was A LOT firmer, tighter, glowy than what it is now.
The inevitable effects of ageing, loss of collagen and elastin never crossed my mind.
Time combined with changing hormones, children, loss of collagen, sun damage, stress, decreased energy and less sleep all adds up. You will find yourself looking at a lot more wrinkles, fine lines, soft and sagging body parts in the mirror in the morning.
Ageing is simply a normal part of life, we start to lose 1% collagen production every year from our 20s through to our 60s and beyond. Why not to try everything we can to fight back, to prevent these signs of age and have our skin looking younger for longer. 
Don't worry I'll share with you what I have discovered and what is the best solution…
HAVE YOU NOT BEEN SEEING RESULTS?
Recently I discovered a breakthrough. A non-invasive and non-surgical alternative which delivers results that are comparable to what the top plastic surgeons do for their A-list clients, but without the $25,000 price tag or the risks that come from surgery.
It's called HIFU which stands for High Intensity Focused Ultrasound and it's just starting to take off in the UK and US and is now becoming increasingly popular.
Benefits of 4D HIFU –
The Non-Surgical Facelift & Body Sculpting treatment

Incredible results in the way of lifting, firming, tightening and sculpting areas of the body

Affordable price without scars and a long recovery

Quick and easy procedure where there is no excessive downtime

High level of safety compared to a standard surgical facelift
After doing extensive research into celebrity demand for HIFU's results, benefits and safety I decided to bring this service to Brisbane and try it for myself. I sourced the highest quality brand on the market as well as the newest generation of the HIFU technology – the version which has been most recently released. 
Once arrived I tested it out using it to remove sagging skin under my chin to restore firmness and volume. After seeing amazing results from just one short session, it was blowing my mind. Friends constantly asking and complimenting on my improved face. Looking younger and glowy had boosted my confidence once again.
I'm not the only one who has been impressed with their results from the 4D HIFU treatments. Staff and regulars have also been testing it out and receiving incredible results.
More women need to experience this as they too will get their confidence back and will once again begin to feel happy and comfortable in their own skin. 
HIFU stands for High Intensity Frequency Ultrasound and uses both Micro and Macro ultrasound pulses and heat technology, delivering precisely focused beams of targeted ultrasound energy underneath 6 skin layers into deep skin tissues where collagen and elastin lives. HIFU technology uses different depths of cartridges to target face areas or body areas.
The body responds naturally to this healing process to produce more collagen and elastin, which improves the structure of skin to lift, tone, tighten the loose skin or reduce fat. 
Results build gradually over 2-3 months, and continue to improve up to 6 months after the procedure. To guarantee long lasting results.
What to expect at your appointment
A trained technician first cleans the target area removing makeup.
The HIFU device is placed against the skin and using ultrasound shots, the technician adjusts the device to the correct setting with the right cartridges.
The technician then applies an ultrasound gel.
Ultrasound energy is then delivered in wavelengths of between 1.5mm, 3mm and 4.5mm for the face area and for the body 4.5mm and 12mm to the target area (dermis layers under the skin) in short pulses for roughly 30 to 90 minutes until the session is completed.
Following the treatment, results happen in 3 phases: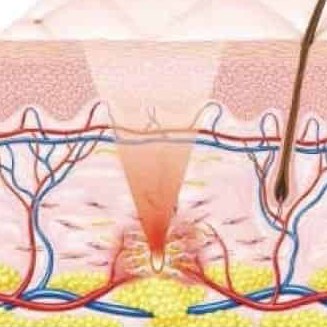 Post treatment, the target area undergoes blood coagulation and hemostasis to control blood flow, which then induces a uniform migration of surrounding skin cells.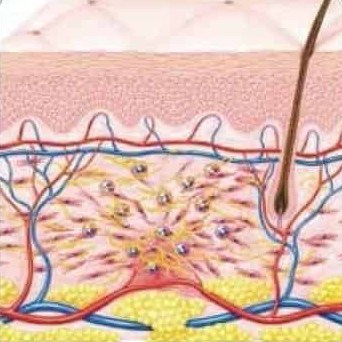 48 hours after receiving treatment, fibroblasts produce new connective tissue known as granulation tissue to form on the wound, triggering a tighter build-up of new collagen.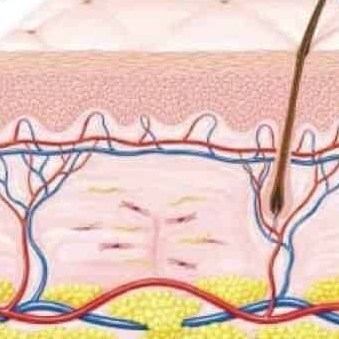 Over the course of 3 weeks to 6 months following treatment, the dermal layers of skin triggers renewal of cross-linked collagen fibers for a tighter and wrinkle-free complexion.
According to the American Board of Cosmetic Surgery, based on recent studies they have concluded that nonsurgical ultrasound treatments such as HIFU have been proven to:
Some results will be seen immediately but most of the changes will continuously happen over the following 3-6 months along with the increased collagen & elastin production and its effects on the skin. Results can be kept for 1-3 years or sometimes longer. Study results are promising. A 2017 study involving 32 Korean women showed that HIFU significantly improved skin elasticity of the cheeks, lower abdomen, and thighs after 12 weeks.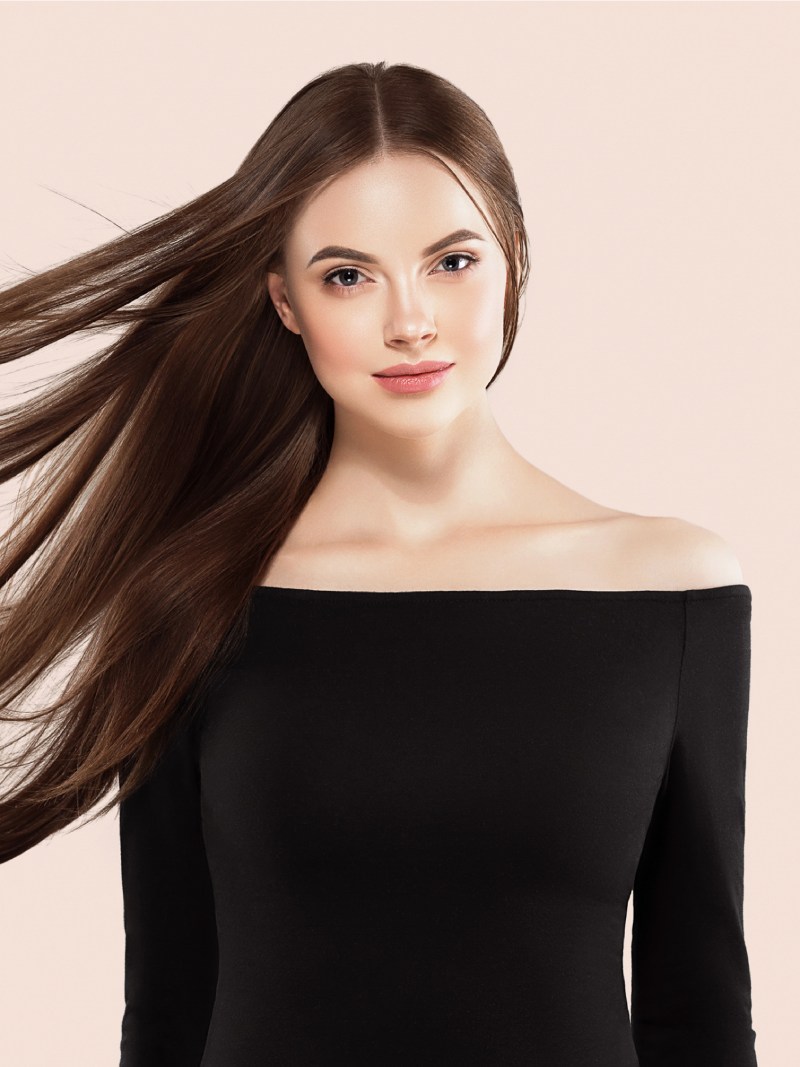 Right now we're giving away 25 half price vouchers as a 4D HIFU introductory special offer.
For the special pricing of 4 payments of $59 each through AfterPay ($236 in total). Which is over 50% off the regular price of$499.
While this special is on choose from either:
Choose your offer and claim your 50% off voucher.
Everyone deserves to look and feel their best. If you are at the point where you have tried just about every technique to look younger, and nothing has worked. Now in our studio we are offering non-surgical HIFU treatment that can really help you get your confidence back – at a very affordable price.
The treatment is an excellent way to help to reduce these signs of old age and help to look years younger. It's ideal for patients who want to look younger without the hassle of surgery.
This special is on choose from either:
For the Special Pricing of 4 payments of $69 each through AfterPay Only $276 in total. Which is over 50% off the regular price of $590.
Or choose 2 areas for 4 payments of $109 each through AfterPay Only $436 in total. which is more than 60% off the regular price of $1180.
Claim your
50% off voucher for a 4D HIFU treatment
Book in for your consultation with one of our trained technicians who will create a customised treatment plan for you.
Other Women Who Love Their HIFU Results
HIFU Vs Surgical Facelift Comparison
| | | |
| --- | --- | --- |
| | Non-Invasive no incisions | Invasive procedure requireing incisions |
| | Mild redness and swelling | Anesthesia risks, Bleeding, Infection, Blood clots, Pain or scarring, Hair loss at the incisions site |
| | | |
| | $1,707 on average for full HIFU facelift | $7,562 on average for full surgical facelift |
| | In one study 94% of people described improvement in skin lifting at a 3-month follow-up visit. | In one study, 97.8% of people described the improvement as very goof or beyond expectations after one year. |
Claim your
50% off voucher for a 4D HIFU treatment
Book in for your consultation with one of our trained technicians who will create a customised treatment plan for you.